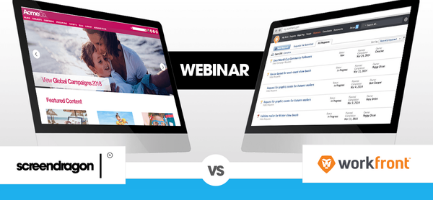 Is your company using or considering Workfront as a platform? Perhaps you're facing limitations with Workfront and looking for an alternative?
Screendragon is a leading all-in-one work management platform serving global enterprises and agencies such as Kellogg's, Virgin Atlantic, BP and TBWA. It shares many similarities with Workfront but there are also significant differences that set them apart.
In this webinar on-demand you will find out about the major differences between Screendragon and Workfront, particularly in the areas of:
User Experience
Forms
Workflows.
A must watch if you're considering a platform like Workfront or if you're using Workfront and facing limitations in areas like permission levels, workflow capabilities, form fields or perhaps you just want a more branded and customizable interface for your organization or agency!
Presenter:
Jessica Smith, Senior Business Analyst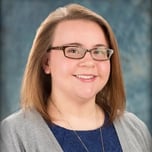 Jessica is a Senior Business Analyst at Screendragon. She works with Client Teams during the early phases of implementations to help them define more innovative and efficient ways of working using the Screendragon platform. In her previous role as an IT Business and Process Analyst with a large multi-national CPG, she worked on Workfront and Screendragon platforms simultaneously. Potential clients commonly research and ask questions on both tools, and Jessica is in a great position to discuss the differences. She is driven to seek out the best technology solutions for process improvement.
Submit the form on this page to watch our webinar Screendragon Vs. Workfront.
Disclaimer: All references to Workfront and their product(s) are for information and comparative purposes only. We are not a­ffiliated, associated, authorized or endorsed by Workfront. Workfront and the Workfront Logo are trademarks of Workfront, Inc.