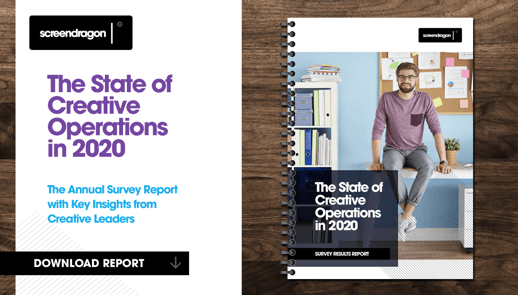 The State of Creative Operations in 2020 is Screendragon's third installment of our annual creative operations report, packed full of insights and takeaways from a survey that we conducted with over 300 creative leaders.
We asked industry leaders about the challenges and triumphs of creative operations in 2020, covering everything from the transition to remote working, day-to-day creative work management in 2020, measuring creative operations metrics and the future of creative operations in 2021.
Discover some key insights in this report like:
37% of creative leaders said that they expect their creative team to have the option to work remotely full-time after the pandemic.


In no change to 2019, creatives are still spending on average 2 days per week on non-creative work.


Spotify, Target and Proximity were just some of companies nominated as 'getting creative operations right'.
Submit the form on this page to download your copy of the report today!